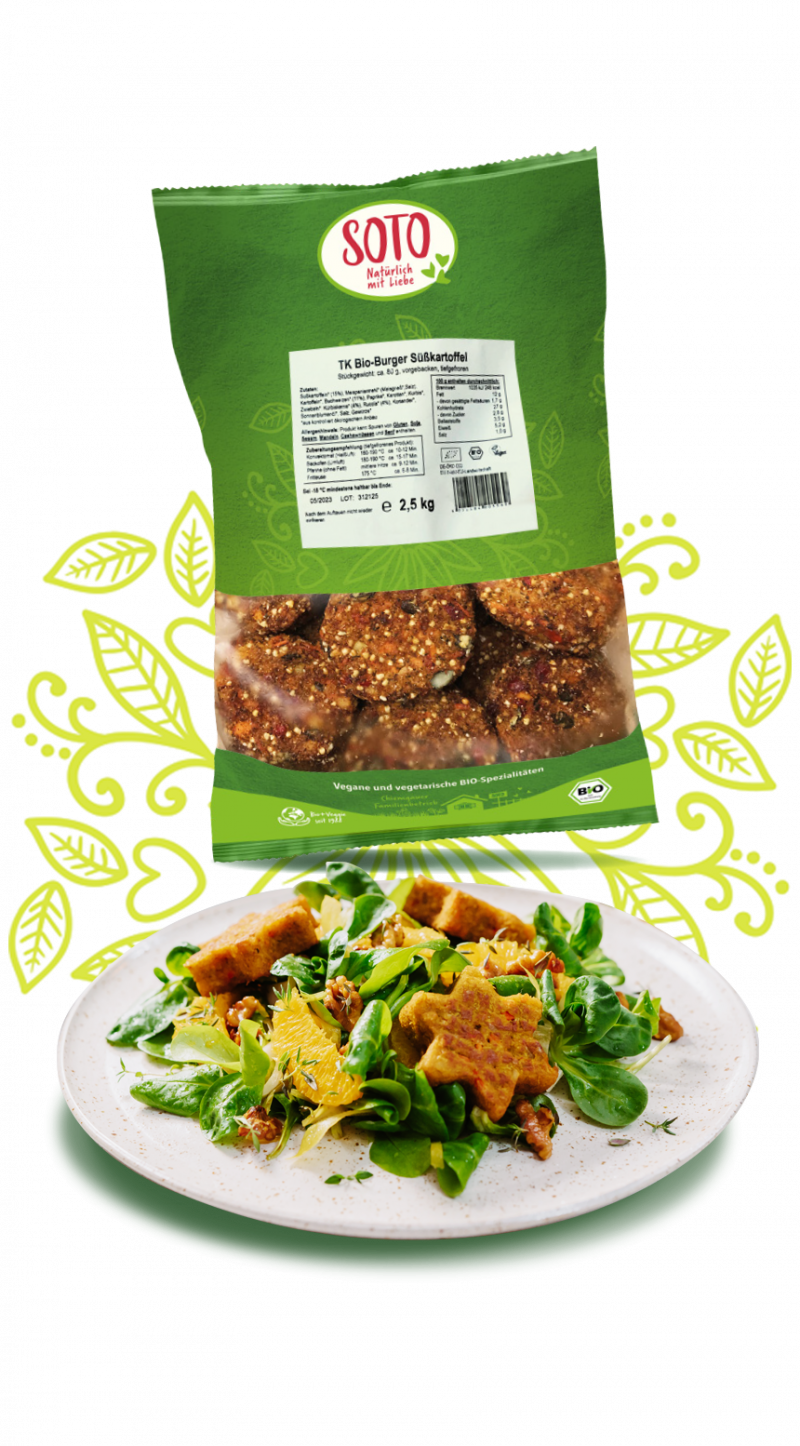 09/2023
More Organic Products for Restaurants, Catering and Hospitality
You would like to receive more information about SOTO, our new products, awards and exciting changes? This page will provide you with the latest information concerning our organic SOTO products. Keep up to date via social media: Follow us on Instagram and LinkedIn.
SOTO products can be enjoyed in every kitchen - not only at home
Are healthy and delicious organic meals an exclusivity that can only be enjoyed at home? We think that it should be mandatory to offer wholesome and nutrient-rich meals also in schools, office cantines and hospitals. These should be delicious and made from high quality ingredients.
SOTO stands for convenience specialties that are made from 100% organic and preferably regional ingredients. Our plant-based specialties guarantee natural delightful moments - no matter where you eat.
With our products we support:
"30 % organic agriculture until 2030" – one of the goals of the German Government

Increase of the share of organic food in catering, restaurants and hospitality

Sustainability and climate protection thanks to plant-based products and preferably regional ingredients
Which benefits will you have from using our products?
Quick and easy preparation

Large variety and many different types

Individual recipes made from natural high quality ingredients

High quality and unique fantastic taste
Find all information concerning our large frozen and chilled assortments on our Foodservice page. We are happy to support you with our knowledge to allow you and your clients natural organic enjoyment out of home.