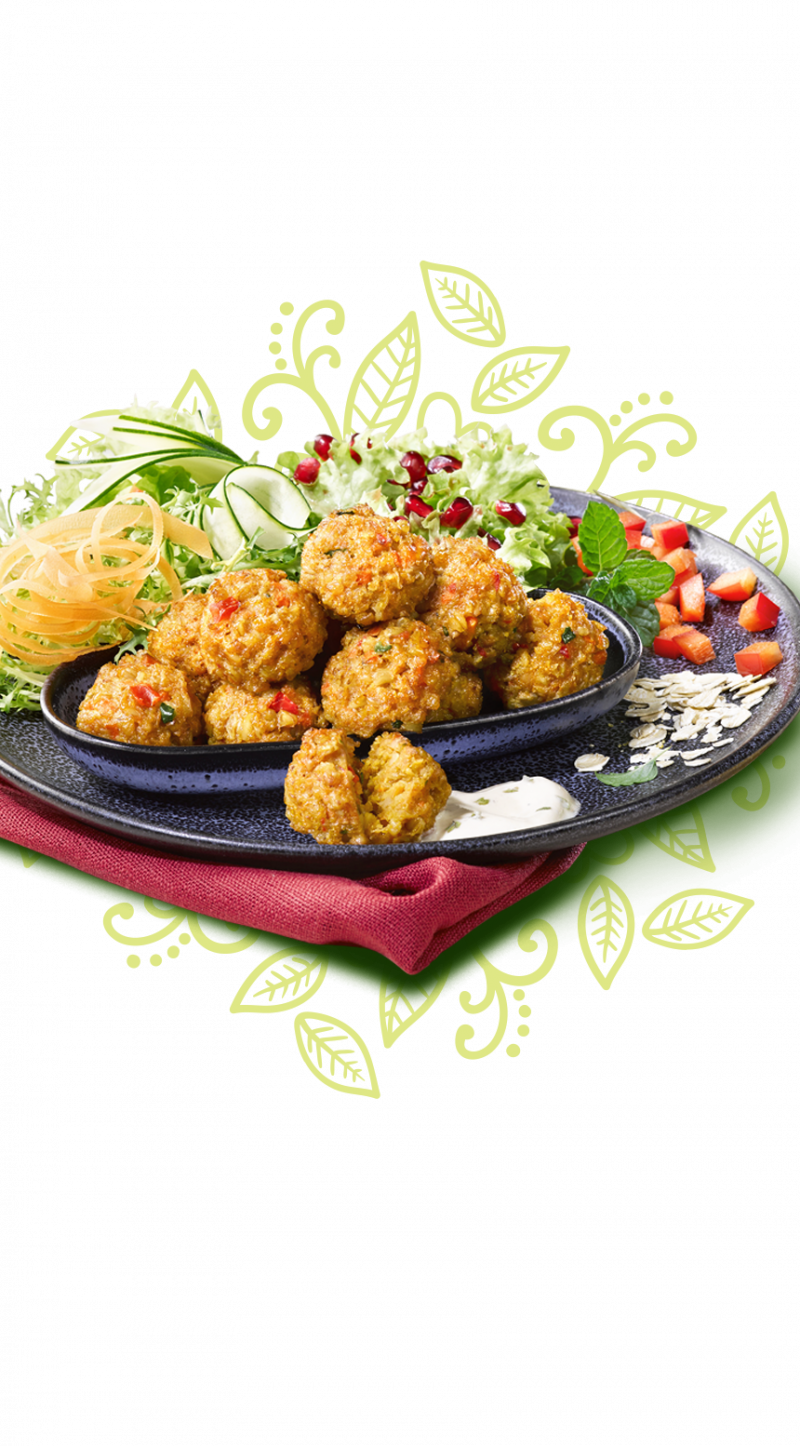 Colorful variety
Perfect for your buffet, picnic basket or lunch box. Our finger food assortment is the ideal addition for outings, school and work; also, perfect as topping for salads, bowls and soups. The products can be enjoyed hot or cold, as a side dish our main course - be creative and start trying. Get to know all tastes and shapes from little balls, mini-burgers to sticks and stars.
Discover more products
Next to your fresh chilled products, also find a nice choice of frozen snacks, fruits and vegetable fries. Become your own creative chef with the help of our various products. Have fun whilst discovering our vegan and vegetarian organic SOTO specialties!